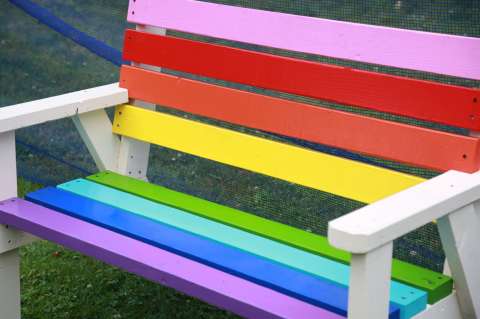 Other nearby PFLAG chapters
PFLAG Southeastern CT (Noank CT)
Following their weekly support meetings, PFLAG Westchester offers the Westchester Trans Forum. It is a great learning experience on a variety of topics, a place to find area resources and a good way to connect with other people who are part of or who have friends and family in the transgender and gender non-conforming communities. 
Both the support group and the forum are located at The Loft, 252 Bryant Avenue in White Plains NY. This event is free. You can register or find more details at  https://www.PFLAGWestchester.org.
PFLAG Member Recommended Resources
Legal Name &/or Gender Change Guide – a guide created by GLAD to help you through the process of legally changing your name or gender on documents in New England states.
Refuge Restrooms – this app maps safe restrooms for transgender, intersex and gender non-comforming individuals.
Advocates for Youth — A K-12 Sexuality Education Curriculum
CDC (Health for LGBT Youth) — Centers for Disease Control and Prevention LGBTQ health resources
Facts for Teens & Parents — The American Academy of Pediatrics
LGBT Student Resource — Creating More Welcoming Environments For LGBTQ+ Teens And College Students –  AccreditedSchoolsOnline.org
LGBTQ College Student Guide — Creating a Welcoming Campus and Community. Scholarships and financial aid for LGBTQ+ students – affordablecollegesonline.org
Live Out Loud — Each year Live Out Loud awards $10,000 scholarships to college bound high school seniors to recognize students who have created significant change towards LGBTQ+ equity in their school or community. Financial need is a major consideration in the selection. Scholarship applications are due 3/31. Feel free to email [email protected]. 
NGPA Scholarship — The largest organization of LGBTQ+ aviation professionals and enthusiasts from around the world.
Point Foundation (LGBT scholarships) — National LGBTQ+ scholarship fund
Safe Schools Coalition — A public-private partnership in support of LGBTQ+ and questioning youth
Trevor Space (LGBT social networking) — A safe space for LGBTQ+ young people
Welcoming Schools — Human Rights Campaign Foundation program providing training for schools to welcome diverse families
Zippia — The following 30 scholarships are dedicated to supporting the LGBTQ+ community. Find LGBTQ-friendly scholarship information for students
New York Public Library — Read E-Books with SimplyE. With your library card, it's easier than ever to choose from more than 300,000 e-books on SimplyE, The New York Public Library's free E-Reader app. Gain access to digital resources for all ages, including e-books, audiobooks, databases, and more.
Workplace Guide for Transgender Individuals – learnhowtobecome.org
PFLAG NORWALK hopes that you may find this list helpful. Please note that we do not specifically endorse any organization listed here.
More resources can be found at our monthly PFLAG meetings.
TCC now provides in-house counseling services for the LGBTQ+ community! Counseling sessions are supervised by a Licensed Marriage and Family Therapist (LMFT) with advanced MFT students providing comprehensive counseling to individuals, couples, and families.
Issues that may be addressed in counseling include, but are not limited to:
Coming out· Depression
Anxiety
Substance use, abuse, and addiction
Relationship and parenting
Self-esteem and self-acceptance
Cultural and/or religious identity
HIV/AIDS
Sexual and gender identity
Transitioning and trans health/identity
All clients will receive an intake and a care plan to assess how our counselors can best meet your needs moving forward. Please note that TCC does not accept insurance but fees for counseling services will be on a generous sliding scale with fees starting as low as $5.00 depending on self-reported income.
To apply for counseling, click below to fill out the Therapy Interest Survey. A TCC staff person will be in contact with you to schedule an appointment. A limited number of spots are available– if capacity is reached, it will be updated on this page.
Or contact Irene Tsikitas, LMSW—Deputy Director, TCC email [email protected]
The Real Million is a new coalition, co-led by PFLAG National and PFLAG Canada, of moms, dads, parents, and parenting people who love and support their LGBTQIA2S+ kids of all ages. Through coordinated digital engagement, The Real Million seeks to:
Harness the power and support of actual millions of parents and parenting people so that when we say, "Millions of us support our LGBTQIA2S+ kids," we really mean it;
Proactively thank companies and organizations around the world that work to be inclusive of our LGBTQIA2S+ kids; and
Respond quickly, thoughtfully, and powerfully to negative messages from other groups that actively work to harm our LGBTQIA2S+ kids.